Why Positive Impact Tourism?
Conventional models of mass tourism often disempower host communities. Positive impact tourism aims not only to reduce harm, but to leave things better than how we found them. That goes for social, environmental and cultural aspects.
Reduce Harm
Finding ways to protect wild spaces and conserve the wilderness values that are so important to the visitor economy in nature-based destinations like Tassie.
Operate Sustainably
Tourism businesses can make sustainable choices across all areas of their operating footprint for net positive impact - waste, energy, materials, water and more.
Support Community
Tourism businesses have the power to uplift communities through their supply chain, partnerships, hiring choices and by giving back to causes that matter.
WE WANT TO GET ON BOARD!
But, 

where

do we even begin?
There's a lot of talk about positive impact tourism, responsible tourism, sustainable tourism, regenerative tourism... But what does it all really mean? You've heard about it, you want to get on board, but it's not clear how you get started. Is it possible you're already doing it?! 
Most resources focus on destination management organisations. But it's individual operators who design and deliver positive impact experiences for visitors. We help strengthen the capability of operators to create products and services to meet this market demand.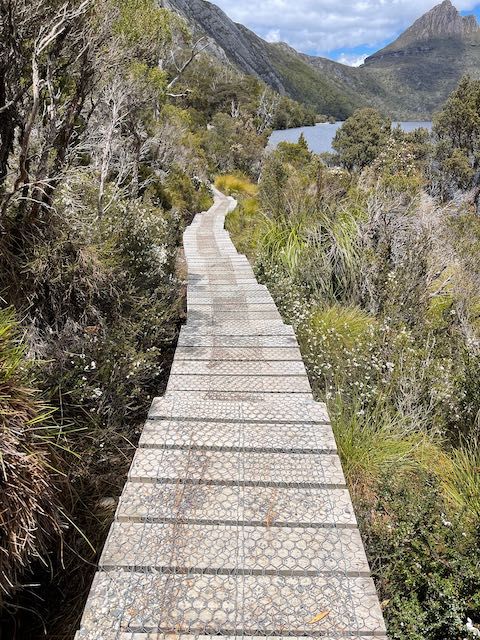 Introducing...
THE TRAVEL BETTER PROJECT
The Travel Better Project aims to inspire and enable a positive impact approach to tourism in Tasmania. 
Our framework - the Six Dimensions of Positive Impact Tourism - guides thinking and action, so you can create what works best for your business. What "doing good" looks like in practice will be different depending on what type of operator you are and your scale.
Through a series of co-design workshops with tourism operators in Tasmania, we unpacked what positive impact means here and what challenges the industry faces in implementation.
These discussions informed  the creation of a toolkit and guidebook. Full of resources, learning materials and practical guidance aimed at operators, the toolkit is due for release in December 2023.
Pre-Order Now
Hi, I'm Emma!
I'm the Founder behind The Travel Better Project which aims to inspire and enable a positive impact approach to tourism in Tasmania.
The big-picture vision is to provide practical pathways for tourism - in Tasmania and beyond - to support local livelihoods, ecosystems and community resilience.
Read More
So Emma, what does this mean for my business?
Here's How We Can Help
Our goal is to inspire and enable tourism operators to create positive impact products, services and experiences that put the needs of the environment and host communities first.
The initial focus is on Tasmania, with plans to roll out to other states and territories in Australia in 2024.
If you're a tourism operator, we can help you:
Understand what positive impact tourism is
Create an action plan for "doing good" in your business
Communicate your impact in a way that resonates with responsible travellers
Develop pathways to connect with local community initiatives and charitable causes
Engage your staff, community and customers to create meaningful change aligned with local priorities
Work With Us
BEFORE YOU GO...
Get On The List!
Get news, insights, resources & tips for how to apply positive impact tourism in your business.
In recognition of the deep history and cultural connection, we acknowledge and pay our respects to palawa of lutrawita, the first and continuing custodians of these lands, waters and skies.
We pay our respects to Elders past and present, and thank them for their enduring care and stewardship of country. We honour their stories, songs, art and culture, and support their aspirations for the future of palawa.
We celebrate the stories, culture and traditions of Aboriginal and Torres Strait Islander people of all communities in all places.